Above is the wedding of Xiaoxing and Robert at the Museum of Life and Science in Durham. The photos are by Kevin Seifert Photography.
Here is the review that Xiaoxing wrote:
"Kayelily's work on writing our ceremony script and delivering it was nothing short of amazing!
(1) You will be able to personalize it to the last detail
Kayelily has a library of ceremony scripts and a variety of rituals written by her and you can absolutely choose the pieces that you love the most! For us, we wrote our own version of a traditional Chinese wine unity ceremony and she worked with us to polish the words and made it beautiful.
(2) Be prepared for the confession of love from your partner
During the composition of the wedding ceremony, Kayelily will ask both of you: what do you love about each other? She transforms each person's answer into a beautiful paragraph and you will hear it for the first time at your wedding. This really brought a personal touch to our wedding and was definitely our favorite part of the ceremony!
(3) Share the path with your guests
We love how Kayelily asked both of us important questions about the initiation and development of our relationship. She wove our answers into a love story that she shared at the wedding ceremony as part of the script. Our guests had a great time tracing the path of our love story with us (as friends and families might only have heard pieces and bits here and there).
(4) A peaceful and heartwarming vibe
Kayelily has a heartwarming, peaceful and yet very infectious presence and she delivers the script beautifully. Being the person that presided over the ceremony, she definitely set a great tone for our wedding!
Having had our memorable wedding ceremony with her, we would definitely recommend Kayelily to our friends who just got engaged and are looking for a wedding officiant! THANK YOU for the great work at our wedding!!"
Here Are a Few of Kayelily's Weddings
Wedding at Angle Amphitheater at Duke Gardens
Interfaith wedding ceremony in-the-round at Washington-Duke Inn
Formal wedding at The Cotton Room in Durham
Lovely wedding in-the-round at the Washington-Duke Inn in Durham

Wedding in the beautiful Jones Chapel on the campus of Meredith College in Raleigh NC
Outdoor wedding ceremony at the historic Haywood Hall in downtown Raleigh
A Jewish-Christian wedding ceremony at Fearrington Country Inn in Pittsboro
Wedding at the Pavilion at Angus Barn in Raleigh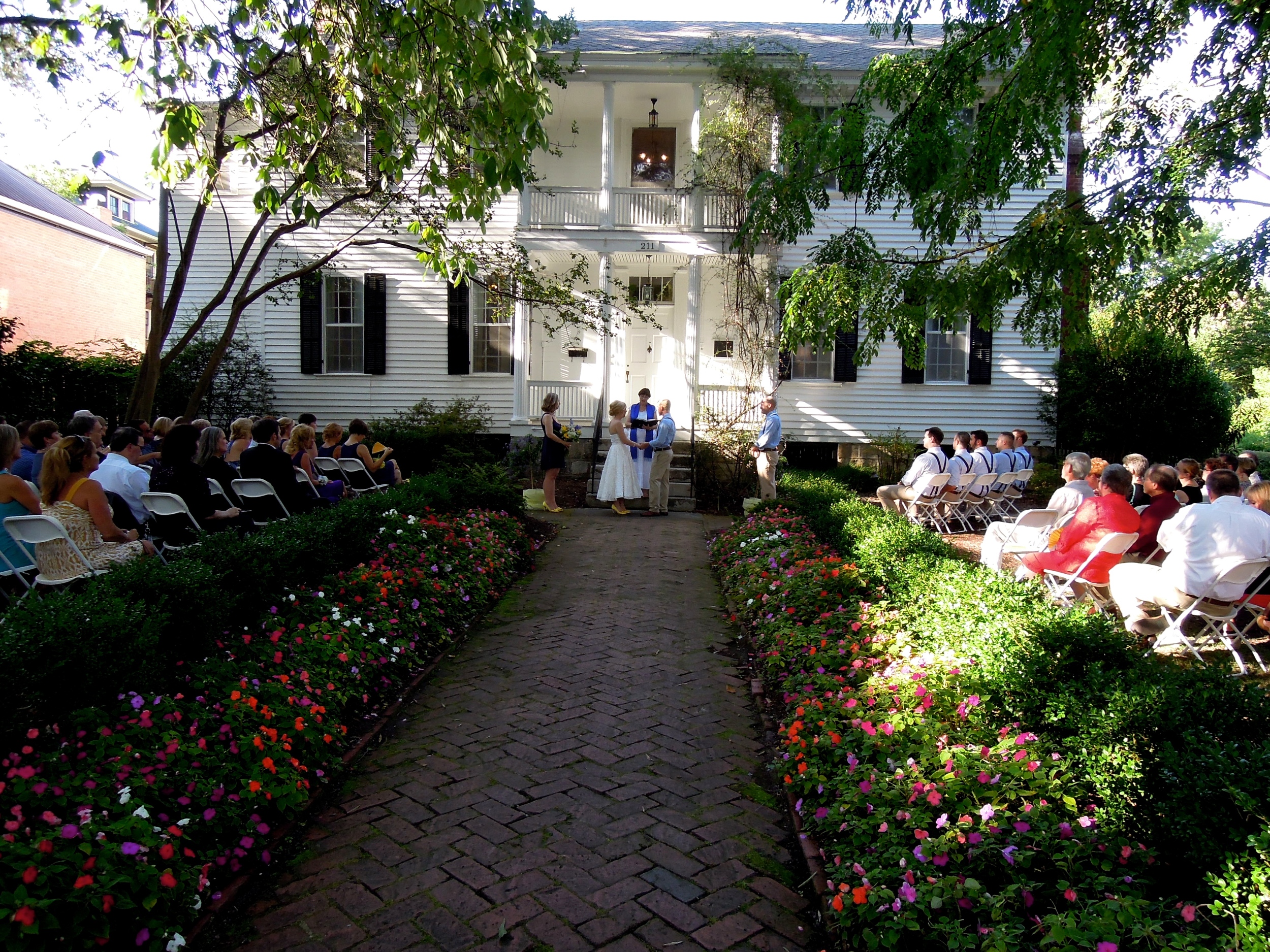 Another lovely wedding at Haywood Hall in Raleigh
Small intimate wedding at the historic Second Empire restaurant in downtown Raleigh
An incredible wedding at The Carolina Inn in Chapel Hill
Spectacular wedding at Duke Chapel in Durham. Photo by Carolina Mediastar
Wedding at the Pavilion at Angus Barn in Raleigh
Another fabulous wedding at The Pavilion at Angus Barn in Raleigh
A beautiful wedding in the Jasmine Courtyard of Brier Creek Country Club in Raleigh
A great wedding at Shady Wagon Farm in New Hill NC--just a few minutes south of Raleigh
Wedding at the Stockroom on Fayetteville Street in downtown Raleigh
Wedding Ceremony at the elegant Highgrove Estate in Fuquay-Varina
An elegant wedding at the regal Umstead Hotel and Spa in Cary
Wedding ceremony at Rose Hill Plantation in Nashville NC
Dreamy wedding ceremony at Duke Gardens Angle Amphitheater in Durham
Wedding Ceremony at Highgrove Estate in Fuquay-Varina NC
A great wedding at the Walled Garden at The Sutherland Historic Estate in Wake Forest NC
Wedding at Raleigh Rose Garden in Raleigh NC
Wedding in the Jasmine Courtyard at Brier Creek Country Club, Raleigh
Stunning wedding at The North Carolina Museum of Art in Raleigh
Wedding at the gazebo at Rose Hill Plantation, Nashville NC
Wedding at the Stockroom at 230 in downtown Raleigh NC
Wedding at the Stockroom at 230 in Raleigh. Photo compliments of photographer Michael Moss.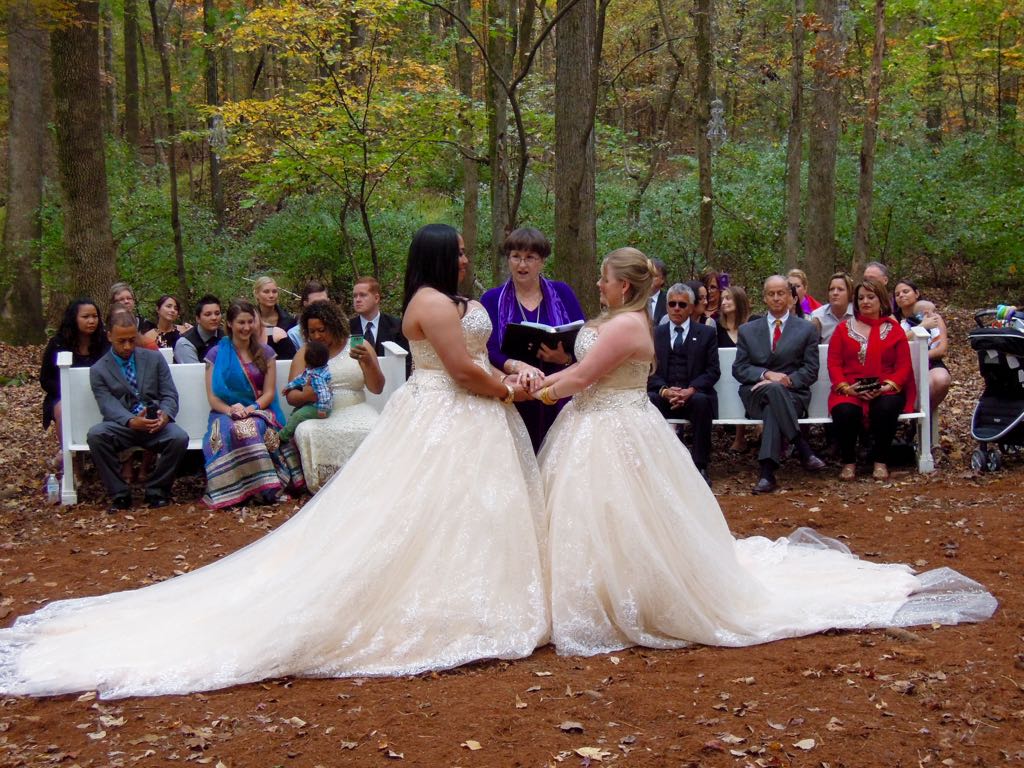 An enchanted wedding at Het Landhuis in Pittsboro
New Year's Eve 2016 wedding at The Cloth Mill on the Eno in Hillsborough NC
The Cloth Mill on the Eno all decked out for New Year's Eve wedding!
New Year's Eve wedding at The Cloth Mill with the hand fasting ritual
Wedding at The Oaks at Salem on a rainy day
Melrose Knitting Mill in Raleigh Wedding
Brier Creek CC Wedding in the Jasmine Courtyard. Photos compliments of Story and Rhythm
Wedding photo by Story and Rhythm Photographers at Brier Creek CC
Just Married at Brier Creek CC Wedding!
Lovely wedding at Shady Wagon Farm in New Hill NC
Officiating wedding at Shady Wagon Farm in New Hill NC
Starting the processional for the wedding of Kelsey and Ryan at The Pavilion at Angus Barn
Wedding at The Pavilion at Angus Barn
Wedding at Angus Barn Pavilion
Wedding at Angus Barn Pavilion
Wedding at Angus Barn Pavilion
Now Married! Wedding at Angus Barn Pavilion
Hugs and Congratulations to the newlyweds on their marriage at Angus Barn Pavilion